Celebrating the 50th anniversary of earth day with catalyst™ pet: A sustainable, high-performance cat litter that gives a cleaner litterbox with a clean conscience.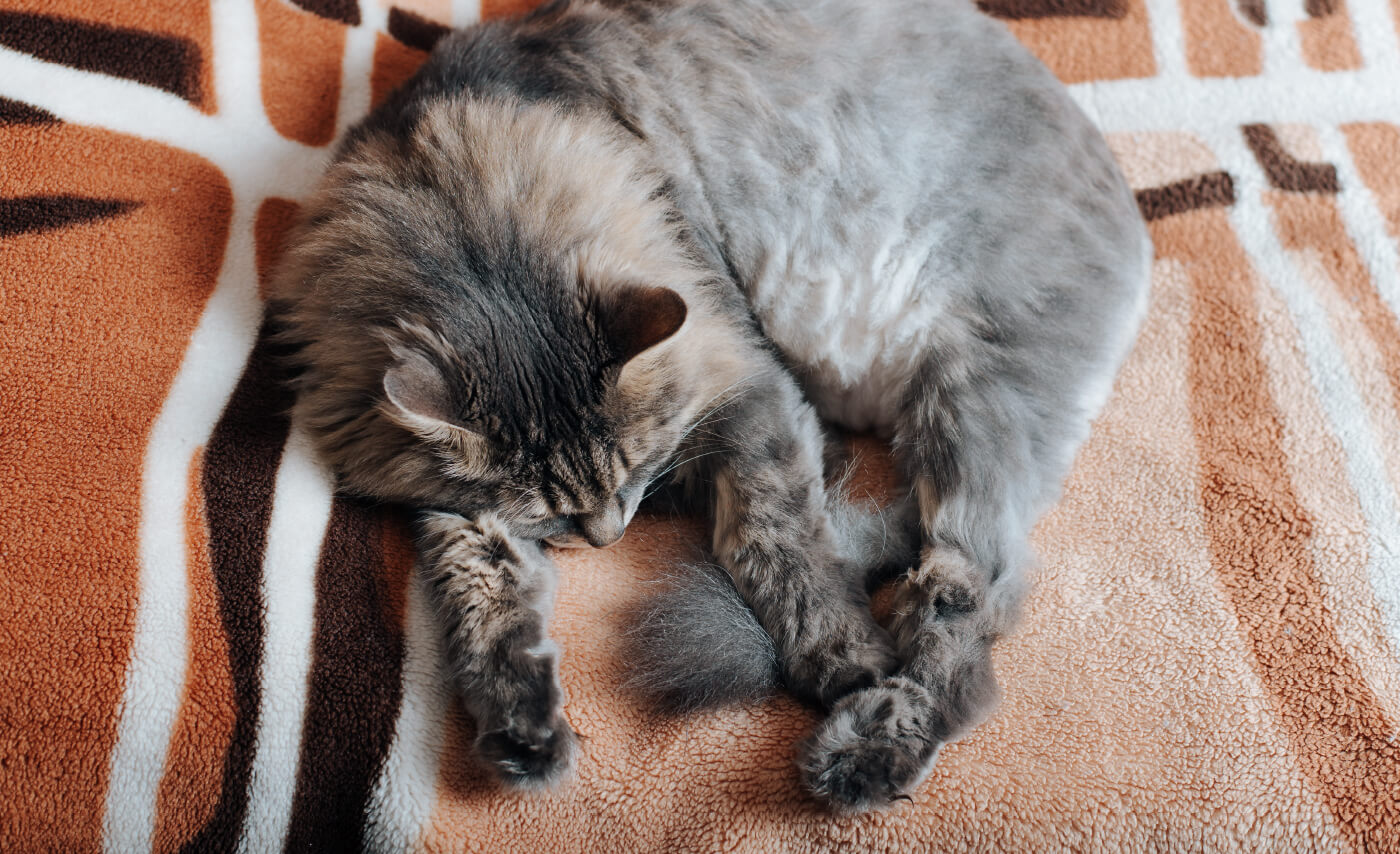 Catalyst Pet partners with rePurpose Global to tackle the pet industry's plastic waste problem
Louisville, CO – April 14, 2020 – This Earth Day, Catalyst Pet, a completely sustainable, high-performance cat litter, is doubling down on its mission to improve the planet by entering a partnership with rePurpose Global, the world's first Plastic Credit Platform helping people and companies finance the removal and recycling of ocean-bound plastic waste. By making this commitment, every Catalyst purchase online will now carry a Net Zero Plastic Footprint.
Catalyst is working to reduce plastic use wherever possible. For each product sold online, the company will donate a percentage toward collecting and reusing one ocean-bound plastic pouch. By donating a percentage of every product purchase to plastic reduction efforts, Catalyst is enabling the removal of low-value plastic waste otherwise landfilled, burned, or flushed into the oceans every year. The partnership also allows Catalyst to fund cutting-edge recycling, support ethical wages for marginalized workers in India, and reduce the amount of plastic waste going to landfills and waterways.
The pet industry is responsible for around 300 million pounds of plastic waste per year in the U.S., according to an estimate from the Pet Sustainability Coalition. The nonprofit projects that at least 99% of all pet food packaging in the U.S. isn't recycled.
"Our industry generates a devastating amount of waste annually," said Jonah Levine, Catalyst's Product Manager. "At Catalyst, we believe even small businesses can make a big difference in improving our planet. Walking into our offices you immediately get a sense this group of people are joined by the sole purpose of making a better planet for tomorrow. We also know that you don't have to sacrifice performance to have sustainability. Our motto and mission are on every package: Love your pet, change your planet."
Pet parents are increasingly prioritizing brands that offer environmentally and socially conscious products. Sales of conventional pet food and treats remained relatively stable over the past year, however, naturally positioned pet food and treats grew 25.7 percent and certified organic pet food and treats grew 15.8 percent.
-more-
From the start, Catalyst's mission has been to create a better product for our pets, our homes and the planet. While traditional clay litters are usually made of sodium bentonite, a mineral that is strip-mined and not biodegradable, Catalyst does not require precious resources for its manufacture. The litter is made with upcycled soft wood fiber collected from wood processing facilities that would otherwise send it to a landfill. Because one pound of Catalyst does the work of four pounds of clumping clay litter, it also reduces pollution and carbon emissions that result from production and transportation.
"Planetary protection is already at the heart of what Catalyst does. That's why we're so thrilled they're pushing the boundaries even further by tackling the plastic waste problem in such a systemic way," said Aditya Siroya, co-founder and Chief Impact Officer of rePurpose Global. "We hope this pioneering move pushes more brands to take responsibility for their own plastic waste and go Plastic Neutral."
For more information about rePurpose Global, visit https://repurpose.global/
About Catalyst™ Pet
Catalyst is a revolutionary cat litter, the only one engineered from upcycled soft wood fiber to offer performance and peace of mind. Lightweight, minimally scented, odor-trapping and cat-friendly, Catalyst exceeds both natural and conventional clay alternatives so pet parents can make the responsible, renewable, sustainable choice. Join the revolution! For more information, visit www.catalystpet.com.